Product Information
Product ManualsFind all the Multipure product documentation you need, including Owner's Manuals, Performance Data Sheets, Product Specifications, and Filter Change Instructions.
Product PerformanceLearn what makes a Multipure Drinking Water System a superior product, and why 3rd-party performance certification is important.
How to ChooseExplore how you can evaluate drinking water filter solutions, identify the best products for your needs, and make the right choice for you and your family.
How a Multipure Water Filter WorksEducate yourself on the science and technology behind Multipure products, and compare alternative solutions for drinking water filtration.
Warranties & GuaranteesLearn how Multipure stands behind its products to reduce your purchase risk, and read about Water2Drink's Best Price Guarantee.
Health InformationFind out how water pollution affects your health and well being, and why drinking plenty of fresh, clean water is so important.
Multipure is the Safe Choice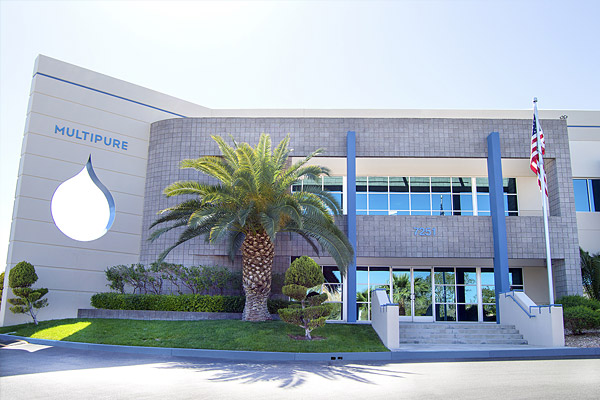 Multipure Drinking Water Systems provide cleaner, more delicious, more healthful water whenever you need it, right at your kitchen sink. Multipure's exclusive Solid Carbon Block filter reduces a wide range of contaminants of health concern without removing the beneficial minerals in the water. This makes Multipure water ideal for everything from food preparation, to cooking, to drinking.

Read More
Frequently Asked Questions
What makes a Multipure filter so effective?
Nationally recognized standards established for the drinking water treatment industry confirm that the most effective systems for the removal of both aesthetic and harmful contaminants are those that utilize solid carbon block filters.

The Multipure densely compacted Solid Carbon Block filter has the ability to micro-strain every molecule of water through microscopic pores. The large surface area allows the water to be in contact with the carbon for a longer period of time, providing greater adsorption of the many different chemicals, pesticides, herbicides and certain heavy metals. Contaminants with a physical size are removed when water passes through the pre-filter, which helps keep the carbon block from clogging prematurely.

The developer of the proprietary Solid Carbon Block filter technology, Multipure International, has been a leading manufacturer in the industry since 1970 (the first year Earth Day was celebrated) and has earned a reputation for performance and quality.
Read More Frequently Asked Questions
Why Multipure & Water2Drink?
1

Superior Performance

Multipure Drinking Water Systems reduce

a greater number of contaminants of health concern

when compared to competitive products. Multipure leads the industry in reducing contaminants, constantly innovating and improving filter performance.
2
NSF Tested & Certified
Multipure Drinking Water Systems are performance tested and certified by
NSF International
. This independent certification guarantees that the products will live up to your expectations and deliver the protection your family wants and needs.
4
Expert Customer Service
Water2Drink provides expert customer service to assist you in evaluating your personal drinking water concerns, and help you determine the Multipure Drinking Water System and accessories that are best suited to satisfy your individual needs.